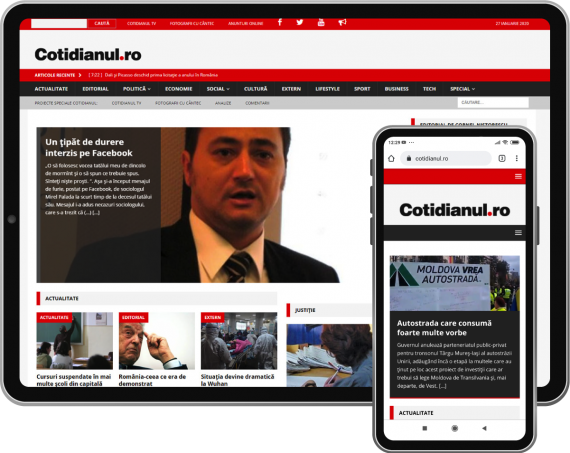 cotidianul.ro
Cotidianul was launched in Bucharest in May 1991 and it was the 1st private newspaper in post-1989 Romania, founded by the legendary National Peasants' Party top politician, Ion Rațiu.
In 2009, journalist Cornel Nistorescu takes over as editor-in-chief of the publication and since January 2010, Cotidianul terminates its printed edition and continues to function online-only.
Today, Cotidianul is a 24/7 up-to-date website, showcasing latest news, columns by prominent personalities of Romanian society, reports, editorials, interviews, press files, TV chronicles, arts & health articles. It addresses an educated public that prefers objective information, pertinent comments and contextual news.
Unique Visitors
858K
Page Views
3.6M