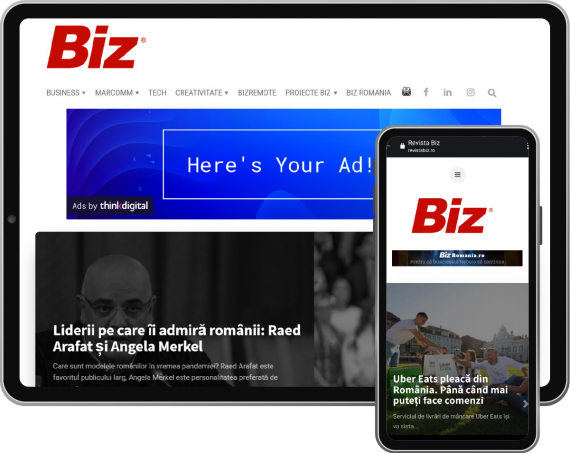 revistabiz.ro
The web project developed by the experienced team behind the BIZ brand already has a significant online audience of over 400,000 unique visitors per month.
With well-known business people who sign materials on the site, with spectacular special activations, with projects that include live events and debates online, revistabiz.ro is a clean environment, which does not use click bait techniques to artificially increase its traffic.
"BIZ is a brand with a tradition of 20 years in the Romanian media market, which has various expressions, from events to print and complex special projects. We now place more emphasis on the digital side and I am convinced that we will have an important strategic partner in Thinkdigital once this chapter opens" – Marta Ușurelu, the owner of BIZ.