Share a Ride To Untold
Volkswagen is the mobility partner for the Untold Festival in Cluj, Romania. How can we get this message across while giving away free passes to Untold?
Young festivalgoers often hitchhike to get to Cluj for Untold Festival. What if Volkswagen was to facilitate their ride sharing and give out free Untold tickets while at it?
SOLUTION
Using this concept we asked people to share a ride in order to win free tickets.
We developed a platform where users enrolled very easily by logging in with Facebook, then chose the role they wanted, Driver or Passenger and then announced friends to join them in filling a 4 seat ride for a chance to win tickets to Untold.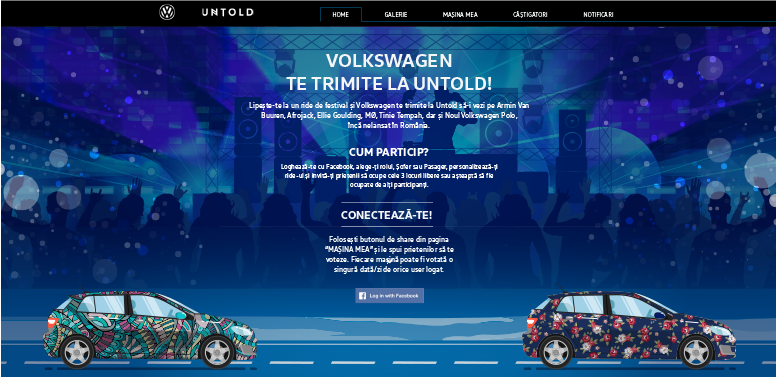 Results
Reach
+1800
Registered users
+200
Rides created
Engagement
12
Lucky winners
+12000
Votes
Conversion
0.8%
Clickthrough Rate
Campaign Duration
1 month