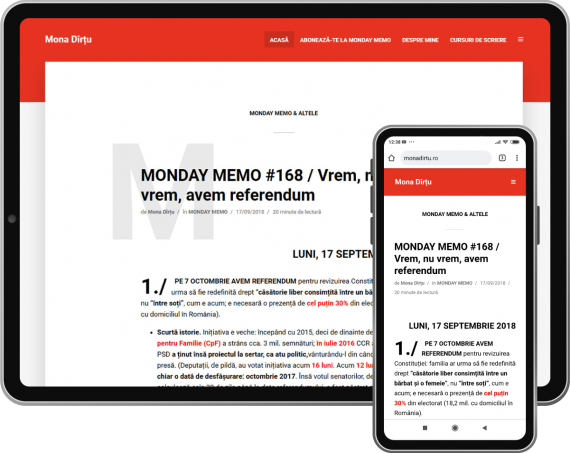 Monday Memo (monadirtu.ro)
Monday Memo is e genuine publication directly reaching the inbox of some of the most influential and important business personalities in Romania, that clusters sharp info from over 500 articles published in both Romanian and foreign press.
"I think it's simply custom-made journalism, out of care for the reader's time. My logics is "the largest quantity of information submitted in the shortest time".  It's a whole week packed in 15 mins of reading, you might say" – this is how Mona Dîrțu describes the Monday Memo project.
Subscribe and find out for yourself!