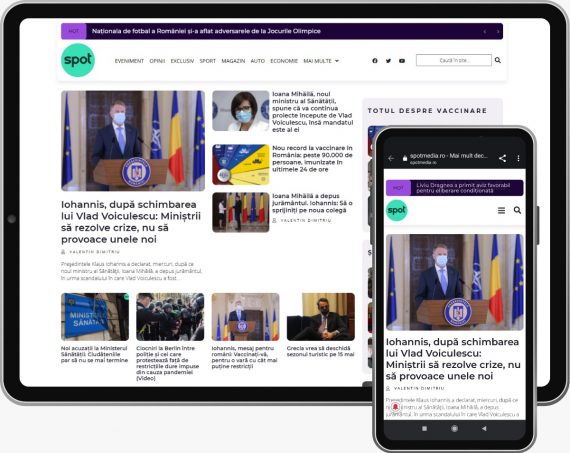 spotmedia.ro
Spotmedia.ro is the news website where a team of professional journalists have chosen to do quality press, with consistency, passion and enthusiasm.
You can find out what is happening – fast, correct and relevant. Understand WHY it happens from the "Spot Voices": Ioana Ene Dogioiu, Magda Grădinaru and Emilian Isailă, along with many well-known columnists.
You can also find SOLUTIONS to everyday problems, with an emphasis on 3 areas that could profoundly change Romania for the better: education, digitalization and environment.
Everything related ONLY to the public interest. Together for 14 years!
Unique Visitors
600K
Page Views
2M